Ceramic Insulation Blanket is used as refractory insulation materials for keep the heat energy saving with white color and regular size. All kinds of furnaces and kiln need use ceramic blanket insulation property to keep long service life from high temperature damage. Ceramic fiber insulation blanket has great features of low heat conductivity, low heat capacity and shock resistance for industrial kiln application.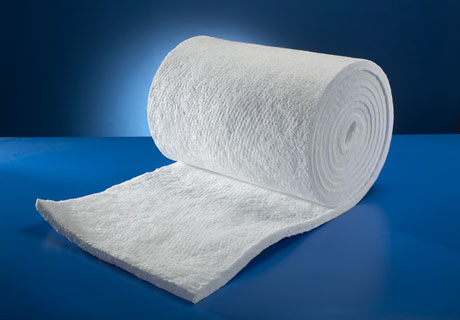 Description for Ceramic Insulation Blanket
Ceramic insulation blanket has white color and regular size, and concentrate fire-resistant, insulation and thermal insulation. Ceramic fiber insulation blanket do not contain any binding agent for keep good strength of extension, tenacity and fiber structure when service in long term at the situation of neutral and oxidizing atmosphere.
Ceramic insulation blanket has refractoriness of 950~1400℃ and aluminium oxide as its main component. Ceramic fibre insulation blanket can keep great stability in high temperature without any binding agent.
Properties of Ceramic Insulation Blanket
Great heat stability and thermal shock resistance
Low thermal conductivity and heat capacity
Good strength of extension
Excellent heat insulation performance
Application of Ceramic Insulation Blanket
In thermal engineering equipment, Ceramic insulation blanket can be used for the following application.
The first major applications are industrial kilns, heating devices, and high-temperature pipeline wall linings.
The second is the wall lining of chemical high-temperature reaction equipment and heating equipment.
The third is the fire and heat insulation of high-rise buildings.
The fourth is the stress-relieved heat insulation of welded parts and cast metal castings.
Fifth, the furnace door] thermal insulation of the top cover and the thermal insulation of the glass pool kiln.
The sixth is the furnace door seals and furnace curtains of various thermal insulation industrial furnaces.
The seventh is the high-temperature flue, the liner of the air duct, and the expansion joint.
In life, there are many applications just around us.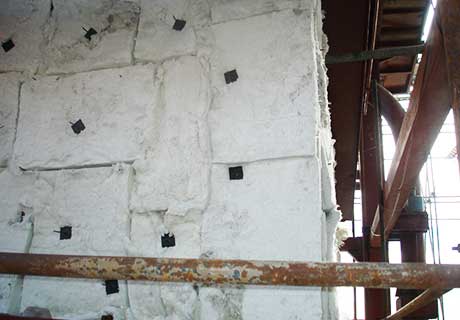 About Ceramic Fiber
Ceramic fiber is a kind of fibrous light weight refractory with features of light weight, high temperature resistance, low thermal conductivity, low heat capacity and mechanical shock resistance and can be widely used in machinery, metallurgy, chemical engineering, petroleum, ceramics, glass and electronic industry. Refractory Ceramic fiber materials include many types of ceramic fiber products such as ceramic fiber board, ceramic fiber paper, ceramic fiber rope and ceramic insulation blanket.
About Thermal Insulation
Thermal insulation is the most effective technical method to improve kiln heat efficiency, realize good quality, high yield and low consumption for industrial thermal equipment and implement energy conservation and emission reduction.
It is priority among priorities to choose and adopt effective insulating materials with good technical function for reducing kiln heat loss due to radiation and improving kiln production efficiency.
Ceramic Insulation Blanket For Sale
Rongsheng as a professional refractory materials manufacturer can provide customers with new quality, light, efficient and insulating ceramic fiber products that concentrate fire-resistant, thermal insulation, wear-resisting and fireproofing function, which are widely used for fireproof heat insulated lining in industry kiln stove.
Leave Your Requirements on RS Kiln Refractory Bricks And Castable Materials! We Will Reply You In 12 Hours!: