Silica Bricks For Sale in RS Refractory Company adopt silica as the raw material and lime milk, iron-phosphorus and sulfite lye as the binding agent and mineralizer, are manufactured through firing in the high temperature and go through strong chemical and mechanical erosion. Silica Brick is a kind of acid refractory with over 93% SiO2 content and 2.35g/cm3 true density, which has various features of low volume expansion, excellent high-temperature strength, strong acid slag erosion resistance and etc. Silica Fire Brick can be used to build all kinds of refractory linings for kilns and furnaces.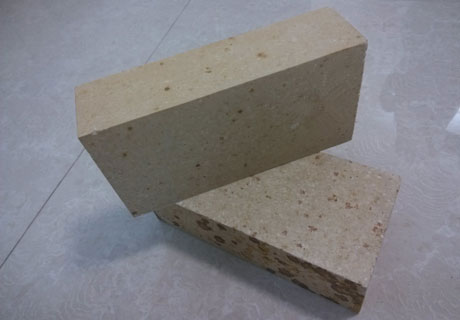 Description For Silica Bricks For Sale
Silica Bricks For Sale are silica refractory with SiO2 as the main component and are fired at a temperature of about 1450-1500 ℃. Silica refractory brick has over 93% SiO2 content and 2.35g/cm3 true density inside, which are typical acid refractory for resisting acid slag erosion.
Buy cheap silica bricks for sale from Rongsheng Refractory Manufacturer what is your better choice to keep you high-quality refractory products. Any kind of refractory bricks you need, please contact us by the button below the product image for a free quote!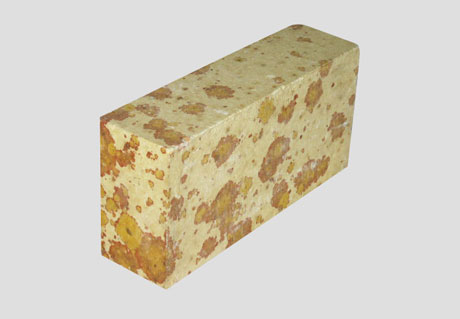 Properties Of Silica Bricks For Sale
Strong resistance to acid slag erosion
Excellent high temperature strength
High refractoriness under load
Low volume expansion
Favorable thermal conductivity
Better high temperature stability
Good resistance to oxide of CaO, FeO and Fe2O3 erosion
Good air impermeability
High structural strength
Application Of Silica Bricks For Sale
Silica Refractory Brick, a kind of good furnace building material, is mainly used as the chamber of coke oven and insulation wall of the combustor, the regenerative chamber and slag pocket of open hearth furnace, soaking pit and glass melter, and also the high temperature bearing position of hot blast furnace and furnace top of acid open-hearth furnace and etc. Any kiln or furnace application requirments for refractory bricks, you can contact us by the button below the product image to get a free quote for more information!
 Technical Index Of Silica Bricks For Sale
Silica Bricks
Silica Bricks
Products
Unit
Index
BG-96A
Unit Weight
kg
≤15
SiO2                                      ≥
%
96
Fe2O3                                     ≤
%
0.8
Fused Index   Al2O3+2R2O                 ≤
%
0.5
Refractoriness Under Load (0.2MPa)           ≥
℃
1680
Apparent Porosity                           ≤
%
21
True Density                                ≤
g/cm3
2.34
Cold Crushing Strength                       ≥
MPa
35
Reheating Linear Chang                      ≤
%
+0.2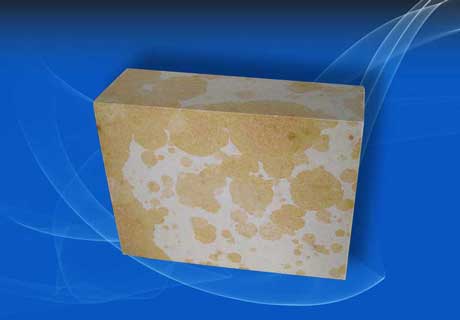 Properties Compare For High Density Silica Bricks And Common Silica Brick For Coke Oven
Properties Compare for High Density Silica Bricks and Common Silica Brick for Coke Oven
Item
Physical Properties
Porosity

(%)

Volume Density

(g/cm3)

Compression Strength

(Pa)

Refractoriness Under Load

(℃)

Reheating Linear Expansion

(%)

Refractoriness

(℃)

High Density Silica Bricks
13~6
1.96~0.7
106.7~48.72
1650~660
0.08~34
1710
Common Silica Brick for Coke Oven
≤23
True Density

(g/cm3)

≥215.6
≥1620
≤0.5
≥1690
≤2.37
Item
Chemical Properties (%)
SiO2
Al2O3
Fe2O3
CaO
High Density Silica Bricks
95.7~96.7
0.65~1.18
1.02~1.44
2.01~2.10
Common Silica Brick for Coke Oven
≥93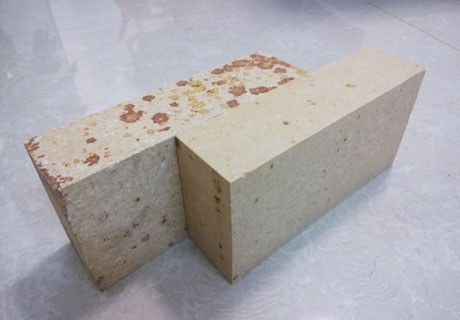 Properties Compare For Common Silica Bricks And Silica Bricks For Hot Blast Furnace
Properties Compare for Common Silica Bricks and Silica Bricks for Hot Blast Furnace
Item
Common Silica Bricks
Silica Bricks for Hot Blast Furnace
GZ-95
GZ-94
GZ-93
Vault Furnace Brick
Checker Brick
SiO2 (%)                     ≥
95
94
93
95
96
95
96
Fe2O3 (%)                    ≥
1.2
1.4
1.5
1.0
1.0
Refractoriness (℃)             ≥
1710
1710
1690
1710
1710
1710
1710
0.2MPa Refractoriness Under Load

(℃)                         ≥

1650
1640

(Cemented Quartzite)

1620

1620
1650
1660
1650
1660
Apparent Porosity (%)          ≤
22
23
25
22
22
23
22
Cold Crushing Strength (MPa)    ≥
30
30
35
35
40
30
35
True Density                  ≤
2.37
2.38
2.39
2.35
High-temperature Creep Rate (0.2MPa  1550℃, 50h)         ≤
0.8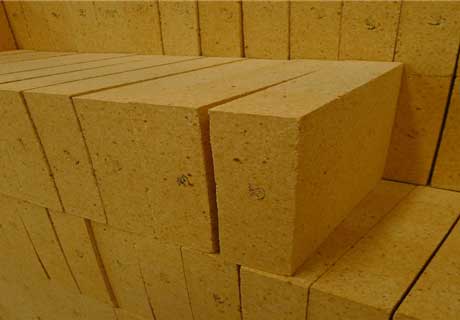 Manufacturing Process Of Silica Bricks For Sale
Silica bricks for sale adopts SiO2 rock as the raw materials and require less than 2% Al2O3, TiO2 and alkali metal oxide content. Its manufacturing process is similar to ceramics.
Silica refractory brick properties have a close relation with crystal type transform of SiO2 in the process. True specific gravity is an important quality index, which should below 2.38. Less true specific gravity means the more quantity of tridymite and cristobalite and less quantity of residual quartz, which as a result of low residual linear expansion and low reduction in strength.
There are more SiO2 content in silica as the raw materials in the manufacturing process of Silica Bricks, there are higher refractoriness. The most harmful impurities are Al2O3, K2O, Na2O and etc. which badly reduce the products' refractoriness.
Choose the silica with over 96% content mixed mineralizer such as iron scrap and lime milk, and binding agent like molasses and lignosulfite through process of mulling, molding, drying and sintering and etc to manufacture Silica Bricks.
Silica Bricks For Sale Supplier
Rongsheng is one of professional silica brick manufacturers, which has been manufacturing silica bricks for sale and export for more than 20 years and has an excellent sales team and many professional engineers to provide before-sale-service and after-sale-service and professional suggestion on application of silica bricks for sale for customers and even can customize silica fire brick according to customers' special requirement. Rongsheng takes advantage of advanced process technology trying to manufacture high quality refractory silica bricks for coke oven and sale to customers with low silica bricks price. There are many types of silica bricks such as alumina silica fire brick, silica insulation bricks, silicon carbide bricks, sillimanite bricks and so on. Search refractoryonline.com for more about silica bricks wiki. Any need? Please contact us for free quote!
Leave Your Requirements on RS Kiln Refractory Bricks And Castable Materials! We Will Reply You In 12 Hours!: