Refractory ramming material is made by mixing reasonable grading granular and powdered refractory materials and adding a proper amount of binder. It is a dry or semi-dry loose mud-like material with a deformation index of less than 15% according to the national standard. It needs strong ramming to be compact, so it is called fire-resistant ramming material. Buy Kinds of Refractory Ramming Mass Materials from Rongsheng Kiln Refractory Manufacturer, free to email us to get the prices.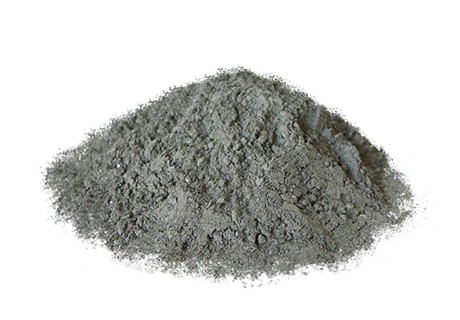 The Naming of Refractory Ramming Materials
Refractory ramming materials are named after the refractory materials used, such as zirconium ramming materials (acidic), corundum ramming materials (neutral), and magnesia ramming materials (alkaline). Choose according to usage conditions. Because the refractory ramming material directly contacts the molten liquid, the refractory material is required to be corrosion resistant, stable in volume (to zero expansion), and very dense (related to the gradation of the material). The bonding agent is selected according to the material situation and use requirements. Commonly used are various inorganic binders, such as aluminum phosphate, sodium phosphate, aluminum sulfate, sodium silicate, magnesium chloride, and sometimes organic binders. In some ramming materials, refractory fibers are also used as reinforcing materials.
The refractory ramming material has low strength at room temperature before being sintered and has high strength only after it reaches sintering. Therefore, the various high-temperature properties and service life of refractory ramming materials are related to the sintering quality before use. The sintered body should not shrink, expand, or crack, and be firmly bonded to the bottom refractory brick.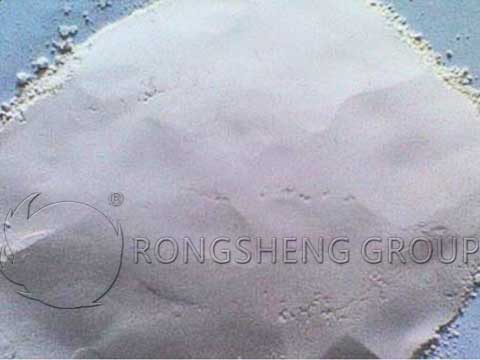 High-Strength Magnesia Ramming Material
High-strength magnesia refractory ramming mass material is firstly calcined three times with high-purity electrolytic magnesia and magnesium powder. The purpose is to fully expand and contract electrolytic magnesia and magnesium powder. Expanding and shrinking. The expansion and contraction rate is almost zero. Then the particle size ratio is matched. Add binders, anti-cracking agents, stabilizers, and other materials. Stir into a dry mix. It is used for repairing the bottom of the open hearth, repairing the lining of the converter, and can be used as filler around the steel mouth.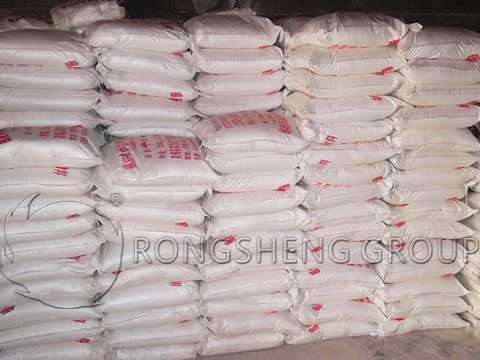 Chrome Ramming Material
The chrome refractory ramming mass material is made up of a high proportion of granular materials, a low proportion of binders, and other components. It is even a bulk material that is composed entirely of granular and powdery materials and must be constructed by strong ramming.
The binder of the refractory ramming mass material should be selected appropriately, some do not use a binder, and some only add a small amount of flux. Chrome ramming material is commonly used as a pin.
Compared with other unshaped refractory materials of the same material, chrome ramming material is dry or semi-dry and loose. Rely on strong ramming to obtain a compact structure. Only when heated to the sintering temperature will the combined body have strength. After the ramming material is formed, different heating methods can be adopted to promote hardening or sintering according to the hardening characteristics of the mixture.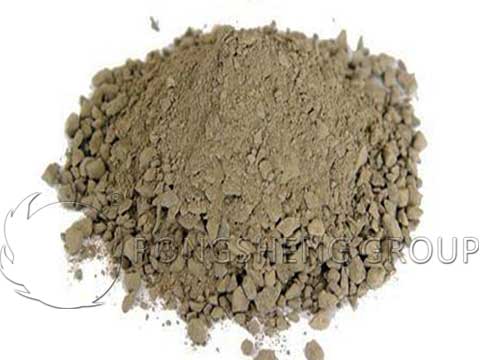 Electric Furnace Bottom Dry Ramming Material
The electric furnace bottom dry refractory ramming mass material is made of synthetic high-iron, high-calcium sand, high-purity magnesia, and various binders, using scientific formulas. It has the characteristics of corrosion resistance, impact resistance and erosion resistance, and resistance to rapid cold and heat. The electric furnace bottom dry ramming material is a dry material, which is convenient for on-site construction and can be put into use after construction. No baking, effectively improving the production efficiency and service life of the electric furnace.
Zircon Sand Ramming Material for Glass Furnace Bottom
In the past, zircon sand refractory ramming mass materials were mostly used at the bottom of glass kilns. Its composition (%) is ZrO2: 62, SiO2: 32, Al2O3: 2, Fe2O3: 0.5. The bulk density is greater than 3g/cm3. The refractoriness is above 1790℃, and the maximum particle size is 0.5mm. The bonding agent uses aluminum dihydrogen phosphate, which has strong bonding, high strength, and high-temperature resistance. However, it is easy to dry and agglomerate, so it should not be left for a long time. It is corrosive to the skin and inconvenient to use. Zirconium corundum ramming material has been gradually changed, and the French brand is ERSOL. AZS brick waste is often used as a refractory aggregate. The composition (%) of the ramming material is ZrO2:30, SiO2:48, Al2O3:20. The mineral phase is α-Al2O3, mullite, oblique zircon, and glass phase. The maximum particle size is 5mm. It only needs to add water and stir during use, the volume density reaches 3.2g/cm3, the porosity is 12%, and the tendency to precipitate bubbles is weak. Strong resistance to molten glass corrosion at 1400°C. It can also be used as a sealing layer and mud slurry.
Recently, low-shrinkage AZSC ramming materials have been developed and applied in China. It is the introduction of a certain amount of chromium-containing materials into the basic components of AZS, the bulk density is ≥2.9g/cm3, and the linear shrinkage (3h at 1400℃) is less than 0.2%. The corrosion resistance of molten glass and molten metal is better than the above two refractory ramming mass materials. It can also be used as a sealing layer and castable as long as it is stirred with water during use.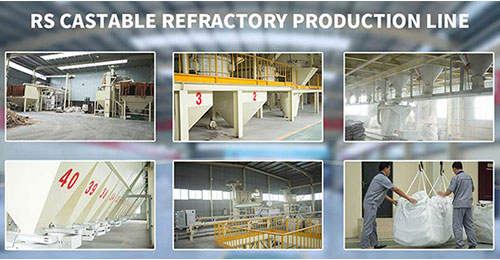 Buy High-Quality Refractory Ramming Materials
Purchasing high-quality refractory ramming mass material from the manufacturer can not only eliminate the price difference of the middleman but also guarantee the product quality of refractory ramming material. If you need to buy refractory ramming mass material, please contact us. We will configure the refractory products that best suit your production needs according to your specific needs. As a manufacturer of kiln refractory materials, Rongsheng is committed to providing high-quality refractory products for thermal furnace equipment in various industries. On the premise of protecting the environment, it saves production costs for customers and improves economic benefits.
Leave Your Requirements on RS Kiln Refractory Bricks And Castable Materials! We Will Reply You In 12 Hours!: