Calcium Silicate Board for sale is one kind of new environmental protection refractory materials. Calcium Silicate Board is featured with fireproof, light weight and thermal insulation and etc. Calcium Silicate Board is widely used in the home decoration and industrial uses, such as liners of industrial furnace.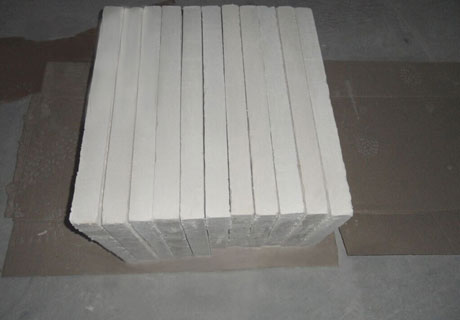 Calcium Silicate Board For Sale In RS Refractory Supplier
Calcium silicate minerals are calcium carbonate and silicon dioxide, which are processed at high temperature melting. Calcium silicate is mainly used as building materials, insulation materials, and refractory materials, etc. Calcium silicate properties are high strength, high heat resistance, asbestos free, anti-corrosion, and low thermal conductivity etc.Thermal conductivity of calcium silicate is lower than other block-shaped insulation materials.
Buy Calcium Silicate Board For?
For the calcium silicate thermal conductivity, uses of calcium silicate are reflected in the thermal insulation layer of the iron and steel industry, petrochemical, ceramic, glass and cement industries, etc.
Calcium Silicate Board Specification
Item
Common
Standard
H Pure
H Alumina
Zirconium
AL2O3(%)
44
46
47-50
52-55
39-40
Fe2O3(%)
1.2
1.0
0.2
0.2
0.2
ZrO2(%)
-
-
-
-
15-19
Classification Temperature (℃)
1100
1260
1260
1360
1430
Working Temperature (℃)
1000
1050
1100
1200
1350
Density (kg/m3)
260/320
260/320
260/320
260/320
260/320
Permanent linear shrinkage(%)(after24 hours,density 128kg/m3)
 -4
(1000°C)
-3
(1000°C)
-3
(1100°C)
-3
(1250°C)
-3
(1350°C)
Tensile strength (Mpa) density128kg/m3)
0.08-0.12
0.08-0.12
0.08-0.12
0.08-0.12
0.08-0.12
Calcium Silicate Board Thermal Conductivity And Other Properties
Ceramic silicate board is excellent in thermal insulation, research shows that the heat conductivity coefficient is 0.11, and the insulation property is five times higher than that of the glass, three times that of the fireclay, and ten times that of the ordinary concrete.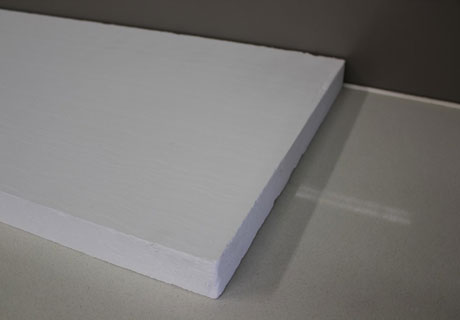 Other properties
Fire-proof, moisture-proof
Low thermal capacity and conductivity
Excellent thermal shock resistance
Good toughness
Low bulk density
Light weight and high density
Durability
Calcium Silicate Board Technical Data
Asbestos free: 100%
Thermal conductivity:≤0.20 W/mk
Thermal shrinkage:≤0.5%
Bending Strength:≥10Mpa
Impact strength:≥5.0KJ/m2
Water Content: <10%
Water aborsption:<40%
Calcium Silicate Board Manufacturing Process
Calcium silicate board is mainly made of cementitious materials plus reinforcing materials like loose short fibers such as the inorganic fiber and the cellulosic fiber. It is fabricated in the process of pulping, molding, and curing reaction under the high temperature high pressure and saturated steam environment. Calcium silicate board is a kind of excellent new buildings and industrial board.
Calcium Silicate Board Uses
Building decoration:ceiling and partition wall, the lining of furniture, and the shed board of the warehouse, etc.
Industrial uses: lining of the industrial kilns and furnaces, thermal insulation layers, combustion chamber linings of various boilers, stoves and heaters, expansion joints, and fire and heat barriers, etc.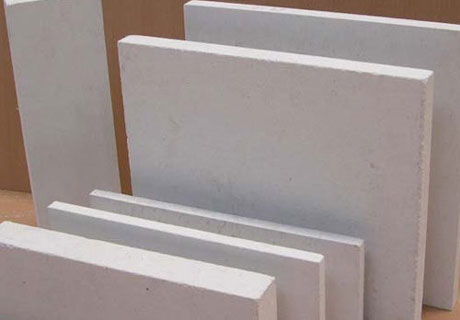 Calcium Silicate Board Manufacturers
Various calcium silicate board manufacturers on the market, the first thing for the users is to choose one that with good reputation. RS is one of famous calcium silicate board suppliers in China. RS is established in the early 90s of twenty century, has specialized in calcium silicate board for more than 20 years. Calcium silicate board prices from RS is lower than other dealers, and here are the reasons.
First, unique location with convenient transportationand favorable natural conditions for calcium silicate board production.
Second, for more than 20 years' of hardworking and research, RS mature production technology and advanced testing equipment.
Third, brand strategic developing road. RS is striving for the international market, and adhere to the superior quality and high efficiency.
You can buy Calcium Silicate Board and get quotation now, get the lower calcium silicate board price list and buy calcium silicate board from RS Kiln Refractory Company!
We are waiting for your inquiries!
Leave Your Requirements on RS Kiln Refractory Bricks And Castable Materials! We Will Reply You In 12 Hours!: