Furnace Insulation Blanket is an excellent refractory insulation material for sale in Rongsheng Factory at cheap cost. Furnace insulation blanket is produced with quality special ceramic fiber raw material through our advance manufacturing process through firing and finally molding with white color and standard size, and also has various excellent properties of good thermal shock resistance, good chemical stability and great tensile strength for application in spaceflight, steel and petrochemical fields as insulation lining or elevated temperature gasket.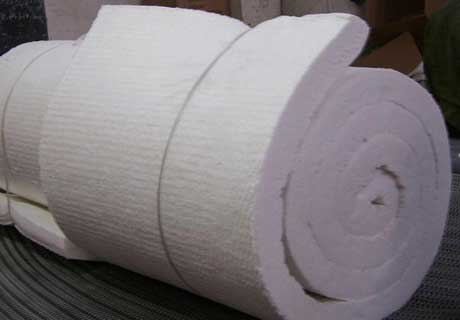 Description for Furnace Insulation Blanket
Furnace Insulation Blanket is formed with specialty aluminium silicate ceramic fiber filament through special two-side needled process, which greatly enhances the intertexture degree, delamination-resisting property, tensile strength and surface flatness. Furnace Blanket don't contain any organic bond and make sure that furnace insulation blanket can service in high and low temperature and keep good created property and stability. Its refractoriness is 950~1400℃.
Features of Furnace Insulation Blanket
White color and standard size
Without any organic bond
Good strength of extension
Low heat conductivity
Excellent chemical stability
Great thermal shock resistance
Low heat capacity
Good sound absorption
Fire resistance
Thermal insulation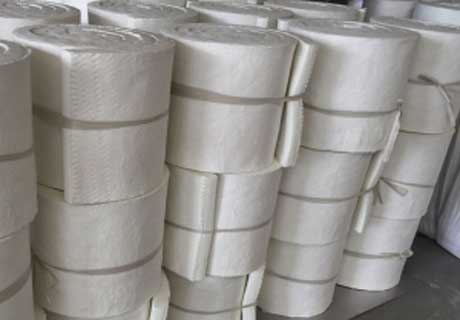 Application of Furnace Insulation Blanket
Lining of Furnace and Gas flue
Boiler insulation
High temperature insulation for spaceflight, steel and petrochemical
Thermal processing and temperature control
Furnace top insulation in glass furnace
Seal for furnace door
Elevated temperature gasket
Fire-resisting for Military equipment
Wall and backing lining heat insulation for industrial kiln and heating equipment
Heat insulation for high temperature equipment
Thermal insulation for high temperature pipeline
Thermal insulation and fire resistance for electrical apparatus element
Raw material of modules and collapse block
Rongsheng factory is a professional refractory bricks and materials manufacturer in China that has advanced manufacturing equipment and technology and also professional engineer. We can manufacture quality furnace insulation blanket for you and also can customize for your special size or performance requirements. If you are interested in any of our refractory products, please contact us for free quote or advice on application.
Leave Your Requirements on RS Kiln Refractory Bricks And Castable Materials! We Will Reply You In 12 Hours!: