SiC Anti-Crust Refractory Castable is mainly made of silicon carbide, also called the SiC refractory castable. Adding water reducing agent and ultrafine powder, and using pure calcium aluminate cement as the binding agent can greatly reduce the number of crusting. Silicon carbide castable is suitable for large and medium-sized dry cement kiln preheater, such as feeding slope, rising flue, decomposition furnace cone and other easy crusting parts.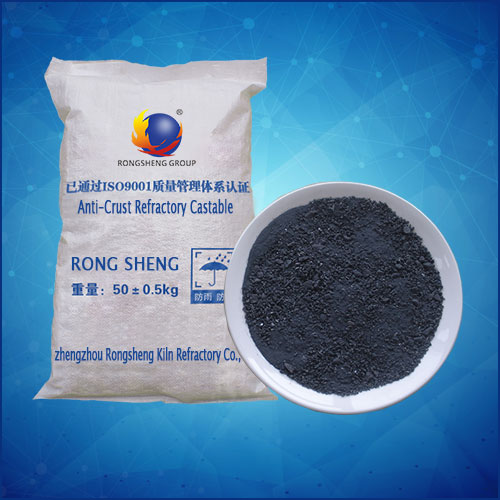 Silicon carbide is a synthetic raw material and is currently used more and more widely in the refractory industry. It is also the main raw material for SiC refractory castable. Due to its unique properties, silicon carbide has very little adhesion to cement raw materials. Therefore, the silicon carbide castable cement raw material is generally difficult to adhere to the surface of the SiC Anti-Crust Refractory Castable, thereby greatly reducing the agglomeration of the cement raw material at the kiln tailing slope. At the same time, it has avoided the situation that the output of the cement production line has dropped and the kiln has been shut down to clean up the ring.
Performance index of SiC Anti-Crust Refractory Castable for cement kilns
Items
RS-50S

(SiC-50)

RS-30S

(SiC-30)

Chemical Composition (%)
Al2O3 ≤
25
35
SiC ≥
50
30
Bulk Density (kg/cm3) ≥
110℃ * 24h
2500
2400
Cold Crushing Strength (MPa) ≥
110℃ * 24h
70
80
1100℃ * 3h
80
80
Cold Modules of Rupture (MPa) ≥
110℃ * 24h
8
9
1100℃ * 3h
9
9
Permanent Linear Change (%)
1100℃ * 3h
±0.4
±0.4
Alkali Resistance (%)
Grade I
Grade I
Max Service Temp (℃)
1400
1350
Water Addition (%)
5.5-6.5
6.0-7.0
SiC Anti-Crust Refractory Castable Properties
Anti-Crust Refractory Castable is a low cement castable made of silicon carbide aggregate, silicon carbide fine powder, alumina fine powder, pure calcium aluminate cement, water reducing agent and other materials in a certain proportion. Sot that the silicon carbide castable, also called the SiC refractory castable, has the characteristics of high fire resistance, good alkali resistance, significant anti-skinning performance, high compressive strength and long service life.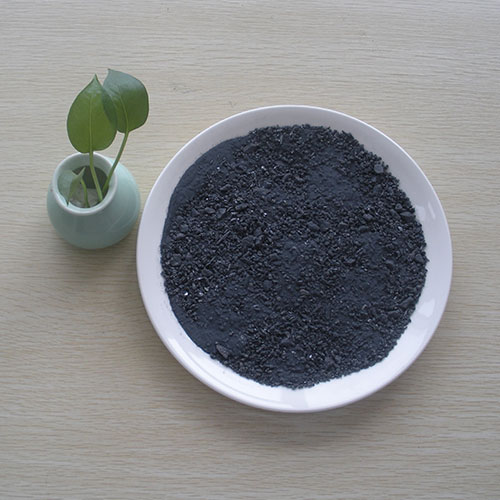 Application of Snti-Skin Refractory Castable
Since the Anti-Crust Refractory Castable is doped with a large amount of silicon carbide, a furnace-lining refractory castable is used. The silicon carbide in the material is oxidized on the surface under high temperature to form a glaze protective film. When this layer of protective film on the surface is worn away by the continuous friction and erosion of the kiln material, the exposed silicon carbide continues to oxidize, and the glazed protective layer is continuously formed in this way, so silicon carbide castable always has the effect of anti-crusting.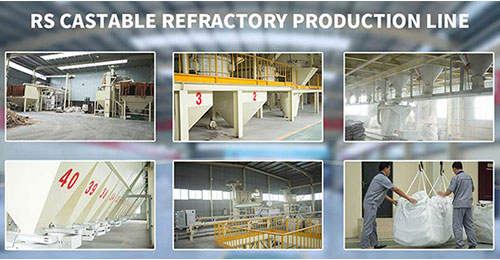 Anti-Skinning Refractory Castable Manufacturer
Rongsheng is an experienced refractory materials manufacturer. After more than ten years of development, it now has two production plants. One is specialized in the production of refractory castables, such as silicon carbide castable, and the other is for the production of refractory bricks. So no matter what type of refractory material your cement kiln needs, we can configure the refractory material that best suits your production needs according to your cement kiln operating conditions.
The Anti-Crust Refractory Castable produced by Rongsheng have already achieved good effects in many cement rotary kiln applications. Can effectively extend the operating cycle of the rotary kiln, thereby increasing output and improving economic efficiency. You are always welcome to our factory! For the silicon carbide castable, or the Anti-Crust Refractory Castable price, No Matter when will you be contact us, we will get in touch with you ASAP.
Leave Your Requirements on RS Kiln Refractory Bricks And Castable Materials! We Will Reply You In 12 Hours!: