Ceramic Fiber Insulation Board is a kind of excellent refractory insulation materials with high strength and high temperature resistance for all kinds of furnaces or kilns application. Various cheap and quality Ceramic Fiber Insulation Board for sale in Rongsheng factory, a professional refractory bricks and materials manufacturer that has been insisting on producing all kinds of kiln refractory materials for more than 20 years.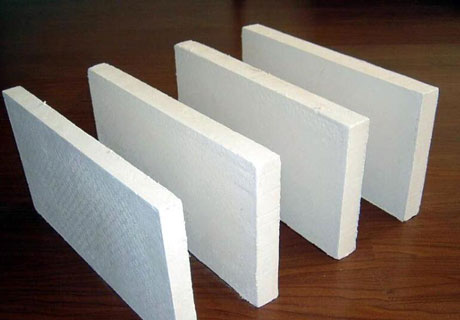 Description for Ceramic Fiber Insulation Board
Ceramic Fiber Insulation Board, a kind of aluminium silicate fire-resisting board, is manufactured through vacuum forming with quality aluminum silicate wool as the raw material after removing slag and impurity by washing, adding high temperature resistance binder, forcing, mould forming, dewatering and solidifying elaborate processing.
Features of Ceramic Fiber Insulation Board
Use high temperature binding material to improve the whole property of products in high temperature
Even fiber distribution makes more effect on insulation
Easy to cut and constructing convenience
Good sound absorption property
High compression strength and long service life
Low heat capacity and thermal conductivity
Accurate sizes and good flatness
Great tenacity and white color
Good weather-proof
Continuous production
Stable performance
Lower ball slag and more excellent thermal insulation
Good resistance to shock
Great heat stability
Heat erosion resistance
High mechanical strength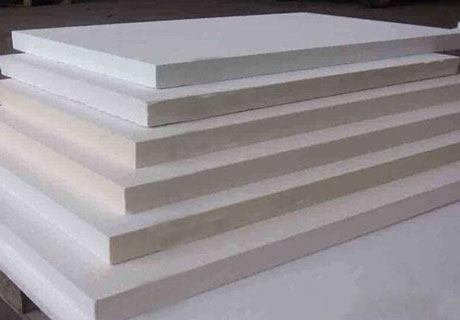 Application of Ceramic Fiber Insulation Board
Iron and steel industry: expansion gap, backing lining insulation, heat resisting sheet and casting mould insulation.
Nonferrous industry: backing lining insulating materials, tundish and launder cover, casting copper and copper alloy
Ceramic industry: insulation and fire-resisting materials for hot-face lining of light weight kiln car structure, furnace and each kiln temperature area.
Glass industry: furnace hearth backing lining insulation and nozzle piece
Kiln building: hot-face refractory materials instead of fiber blanket, heavy weight refractory material backing lining and expansion gap
Light industry: lining for boiler furnace
Petrochemical industry: hot-face materials for high temperature heating kiln lining
Architectural material industry: heat insulation for rotary cement kiln.
If you are looking for Ceramic Fiber Insulation Board for sale, please contact us for free quote! We will always glad to reply you at the first time as we receiving your enquiry.
Leave Your Requirements on RS Kiln Refractory Bricks And Castable Materials! We Will Reply You In 12 Hours!: