What is a chrome corundum brick? Chrome corundum bricks are Cr2O3 containing corundum bricks. At high temperatures, Cr2O3 and Al2O3 can form continuous solid remedy, so chrome corundum firebricks have better high heat performance than pure corundum refractory bricks.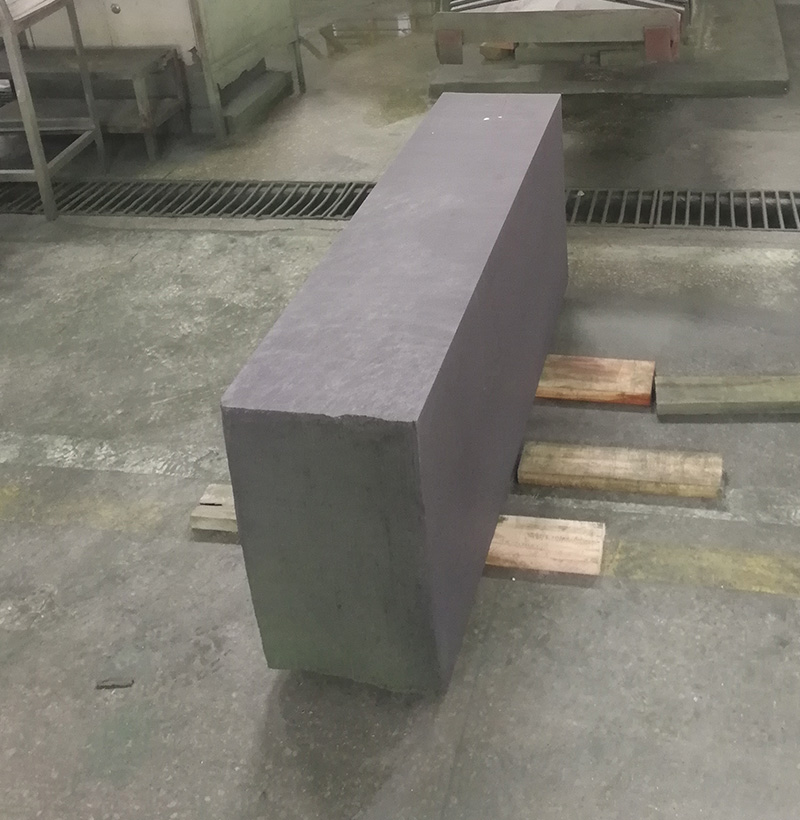 Usually used stainless – corundum bricks contains 9%~15% of Cr2O3, its rule mineral composition is α-Al2O3-Cr2O3 solid solution, subordinate drinking composition is small volume of composite spinel. Cr2O3 corundum refractory bricks can get split up into fused cast stainless- corundum bricks and burnt chrome corundum fire bricks. Normally speaking, generally used chrom corundum bricks are sintered chrome corundum fire bricks. Stainless – corundum bricks' raw components are α-Al2O3-Cr2O3 dust and chrome corundum clinker fine powder. Sintered stainless- corundum bricks' Cr2O3 content-rate is lower than fused cast chrome corundum.
The advantages of Chrome Corundum Bricks Characteristics
1. High thickness, hi-strength.
2. Better usure resistance and air present fluxing resistance.
3. Outstanding molten slag corrosion opposition and permeation resistance.
four. Good thermal shock level of resistance and hot temperature volume stablitiy.
5. High refractoriness beneath load, low creep charge.
Chrome Corundum Bricks Specifications
| | | | |
| --- | --- | --- | --- |
| Item | GGZ-60 | GGZ-30 | GGZ-12 |
| Cr2O3 % | ≥60 | ≥30 | ≥12 |
| Al2O3 % | ≤38 | ≤68 | ≤80 |
| Fe2O3 % | ≤0.2 | ≤0.2 | ≤0.5 |
| Apparent porosity % | ≤14 | ≤16 | ≤18 |
| Bulk density g/cm3 | ≥3.63 | ≥3.53 | ≥3.3 |
| Cold Crushing Strength Mpa | ≥130 | ≥130 | ≥120 |
| Refractoriness under load (0.2MPa,0.6%) ℃ | ≥1700 | ≥1700 | ≥1700 |
| Reheating linear change rate(1600℃×3h) % | ±0.2 | ±0.2 | ±0.2 |
Chrome Corundum Brick Sales Application
Chrome corundum block have a broad variety of applications.
Within steel industry, chrome corundum bricks' lifespan is one moment longer than corundum stones, for instance, steel spoon purging plug bricks.
Throughout nonferrous metals smelting business, chrome corundum bricks' usure resistance and corrosion opposition is significantly a lot better than additional bricks.
In carbon dark industry, chrome corundum will be widely used at co2 black reaction furnaces and also have better service life as compared to corundum bricks.
In petrochemical industry, middle and big scale fertilizer factory gasifying furnace ling exposes in order to high temperature, underhand in addition to strong reduction atmosphere issue, thermal shock and deterioration . damage are severe, stainless- corundum brick is an excellent alternative.
One type of stainless-corundum bricks which retreats into metal chromium slag since main material, are commonly used in zinc smelting electric furnace, volatilizing kilns. Another type of chromium corundum bricks which is definitely also called alumina stainless spinel bricks are extensively used in copper smelting, is a good alternative of magnesia chrome stones.
Chrome Corundum Block Factory
RS Kiln Refractory Group is one of the Chrome Corundum Block Factory in China. We provide you with the high quality chrome corundum blocks used for the linings of carbon soot furnace and copper smelting furnace,  tapping platform of rolling mill furnace and the skid rail molten pool of glass furnaces. Want Price, please contact RS.
Leave Your Requirements on RS Kiln Refractory Bricks And Castable Materials! We Will Reply You In 12 Hours!: