Refractory industrial ceramic materials are widely used in metallurgy, the chemical industry, petroleum, machinery manufacturing, power, and other industrial fields. It is used in the largest amount in the metallurgical industry. So what are the types of refractory industrial ceramic materials? Refractory ceramic materials have different meanings in professional and daily use industries. In the professional field, it refers to the general term for ceramic materials whose melting temperature is above the melting point of silicon oxide (1728°C).
Types of Refractory Industrial Ceramic Materials
1. Neutral refractory industrial ceramic materials are mainly composed of alumina, chromium oxide, or carbon. Corundum products containing more than 95% alumina are high-quality refractory materials with a wide range of uses. Chrome bricks with alumina as the main component have good corrosion resistance to steel slag, but poor thermal shock resistance and low deformation temperature under high-temperature loads.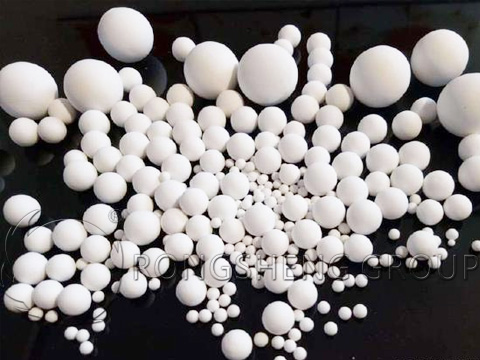 Alumina refractory ceramic materials can be divided into corundum porcelain, corundum-mullite porcelain, and mullite porcelain. According to the difference in the percentage of alumina, it is divided into high-purity alumina porcelain, 99 porcelain, 95 porcelain, 85 porcelain, 75 porcelain, and so on. As the content of Al2O3 decreases, the melting point decreases. Alumina ceramics, also known as artificial corundum, is a promising refractory structural material. It has a high melting point and can be used as refractory materials, such as clamp pots and high-temperature furnace tubes.
Taking advantage of the high hardness of alumina, it is possible to manufacture corundum ball mills commonly used in laboratories for grinding materials that are weaker than it. Using high-purity raw materials and applying advanced technology can also make alumina porcelain transparent, which can be used to make light tubes for high-pressure sodium lamps.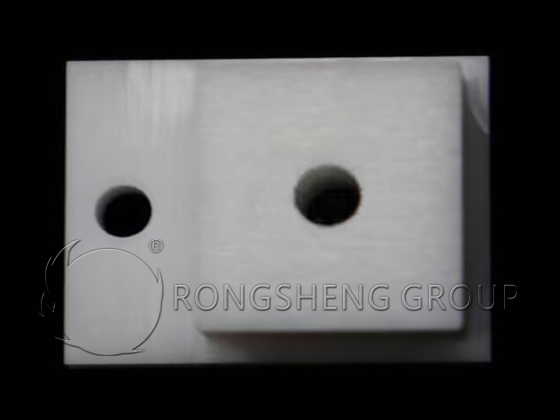 2. Carbon refractory industrial ceramic materials include carbon bricks, graphite products, and silicon carbide products. It has a low coefficient of thermal expansion, high thermal conductivity, good thermal shock resistance, high strength at high temperatures, and strong resistance to acid, alkali, and salt erosion. Especially it has good resistance to weak acids and alkalis. Not wetted by metal and slag, lightweight. It is widely used as a high-temperature furnace lining material and also used as an autoclave lining for petroleum and chemical industries.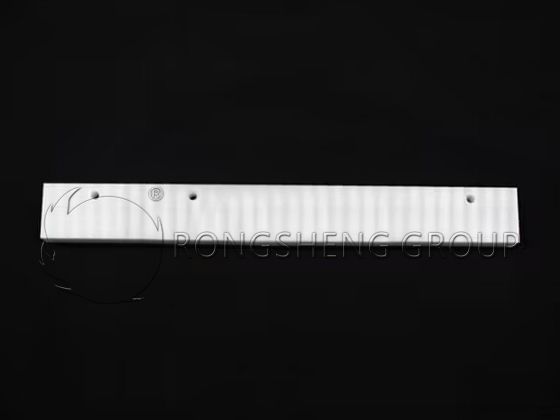 3. Alkaline refractory industrial ceramic materials are mainly composed of magnesium oxide and calcium oxide. Magnesia bricks are commonly used. Magnesium bricks containing more than 80% to 85% of magnesium oxide have good resistance to alkaline slag and iron slag, and their refractoriness is higher than that of clay bricks and silica bricks. Mainly used in open hearth furnaces, oxygen-blowing converters, electric furnaces, non-ferrous metal smelting equipment, and some high-temperature equipment.
Magnesium oxide ceramics are typical new ceramics and also traditional refractory materials. Magnesium oxide itself has strong corrosion resistance to alkaline metal solutions, and the prepared magnesium oxide ceramic crucible has excellent chemical properties and stability against metal corrosion and does not work with magnesium, nickel, uranium, aluminum, molybdenum, etc. Magnesium oxide ceramics can work stably up to 2400°C under the protection of oxidizing atmosphere or nitrogen, so magnesium oxide is the key material in the advanced technology of the modern metallurgical industry.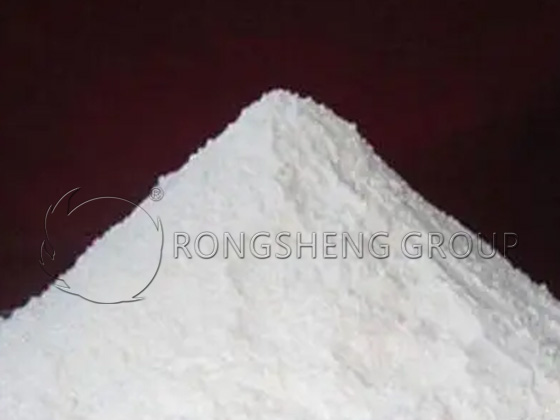 3.1 Applications of Magnesium Oxide Ceramics. Magnesium oxide ceramics have a theoretical service temperature of up to 2200°C and can be used for a long time at 1600°C~1800°C. Its high-temperature stability and corrosion resistance are superior to alumina ceramics, and it does not interact with Fe, Ni, U, Th, Zn, Al, Mo, Mg, Cu, Pt, etc. with MgO. Therefore, its application range can include crucibles or other refractory materials under corrosive conditions in smelting industries such as steel and glass.
MgO ceramics can be used as crucibles for smelting metals, and are also suitable for smelting high-purity uranium and thorium in the atomic energy industry; they can also be used as thermocouple protection sleeves. Utilizing its property of allowing electromagnetic waves to pass through, it can be used as a crucible for radome and infrared radiation projection window materials, etc., to smelt metals and alloys, such as nickel alloys, radioactive metal uranium, thorium alloys, iron, and their alloys. It is the raw material of piezoelectric and superconducting materials and is pollution-free and resistant to lead corrosion. It can also be used as a ceramic sintering carrier, especially for the sintering protection of ceramic products with corrosive and volatile substances at high temperatures such as β-Al2O3.
4. Silicon nitride refractory ceramic material, hardness 9. Si3N4 is a covalent bond compound, which belongs to the hexagonal crystal system, and there are two crystal forms α-type and β-type. The bonding strength between Si-N is strong, and it is extremely difficult to calcinate the material.
Silicon nitride ceramics are also an important structural material. It is a hard substance, low density, inherently wettable, and resistant to abrasion, except hydrofluoric acid. It does not react with other inorganic acids, has strong corrosion resistance, and can also resist oxygen when it is fire-resistant. And it also resists heat and cold shocks. It will not break when it is heated to above 1000 in the air, and it will not be broken after rapid cooling and rapid heating. It is silicon nitride that has such good characteristics that people often use it to manufacture mechanical components such as bearings, steam turbine blades, mechanical seals, and abrasive tools.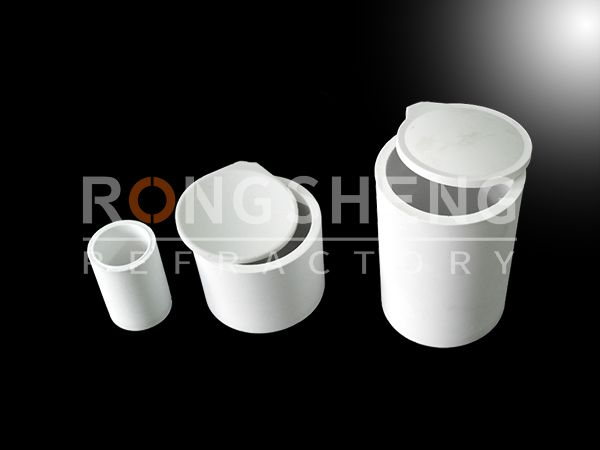 The refractory industrial ceramic materials used on special occasions include high-temperature oxide materials, such as alumina ceramics, lanthanum oxide ceramic, beryllium oxide ceramic, calcium oxide ceramic, zirconia ceramic, etc. Refractory compound materials, common carbides, nitrides, borides, silicides, sulfides, etc.
Leave Your Requirements on RS Kiln Refractory Bricks And Castable Materials! We Will Reply You In 12 Hours!: