Description for Calcium Aluminate Cement
Calcium Aluminate Cement is a kind of cement with CaO·Al2O3 and CaO·2Al2O3 as the main mineral composition, which is manufactured with natural bauxite or commercial alumina and calcium carbonate (limestone) according to certain mixing proportion through burning or electric smelting.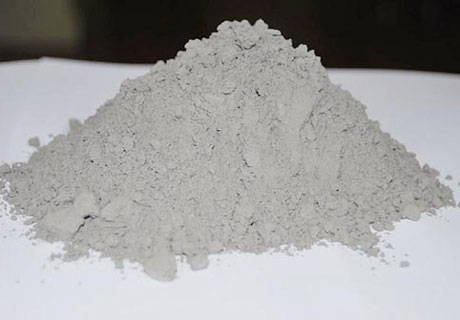 Composition and Classification of the Refractory Cement
Calcium Aluminate Cement, as one kind of unshaped refractory cement, it can be classified into two types: the common refractory cement (Al2O3 53~72%,CaO 21~35%) and the pure kind (Al2O3 72~82%,CaO 19~23%) according to its chemical component.
The former type refractory cement can be classified into two types, one is of low iron content (Fe2O3<2%) and the other is high iron content (Fe2O37~16%). The low iron type can also be classified by the content of Al2O3, such content of Al2O3 53~56% and CaO 33~35% is called bauxite cement. While the (Al2O3 59%~61%,CaO 27~31%) is called Aluminum-60 cement. Lastly, when the Al2O3 65~70%, CaO 21~24% is named as aluminate cement.
For the pure kind refractory cement, it can be classified into common type (Al2O3 72~78%) and ultrahigh aluminum type (Al2O3 78~85%).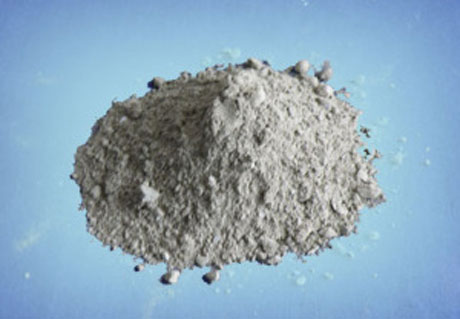 Hardening Mechanism of Calcium Aluminate Cement
Setting and hardening rate of Calcium Aluminate Cement relates to curing temperature. For Mineral CA2, the setting and hardening rate speed up with the curing temperature rising. For mineral CA, the setting and hardening rate are some abnormal, more quickly when 20℃, change to be slow when 30℃ and re-quick when more than 30℃. It is very important to choose the suitable curing condition according to the change situation when the CalciumAluminate Refractory Cement hydras heating. As it's hydrating will change with the different curing conditions. In the actual application, there always are some different marks for this refractory cement. The mark means the reaching strength after certain curing time. Thus this kind of refractory cement with CA as the main mineral generally adopts the mark strength after curing for three days. Then it with CA2 as the main mineral adopts the mark strength after curing for seven days.
Refractory Cement Suppliers
RS Kiln Refractory Group is a professional Refractory Cement Supplier in China. Now, RS Group owns the large scale unshaped refractory castable cement production line. RS can not only produce refractory materials, also have unsaped refractory materials for sale, such as refractory cement, refractory mortar, refractory coating, refractory castables, etc.
With the abundant raw mineral materials and advanced manufacturing technology and equipment, RS has been insist on producing high quality unshaped refractory cement materials, including calcium aluminate cement bonded castable, calcium aluminate refractory cement for sale, for many years. We have many manufacturing and exporting experience. We can provide the best low Calcium Aluminate Cement Price for you. You do not have to consider where to buy, the only thing you just do is to trust us, and make an order from RS, we will provide more selection, and low price, faster delivery. Contact us for more information now. Best sales and service for you!
Leave Your Requirements on RS Kiln Refractory Bricks And Castable Materials! We Will Reply You In 12 Hours!: