Lightweight Fire Brick generally refers to refractory bricks having a density of less than 1.3 g/cm3. Lightweight refractory bricks have been widely used in heat treatment equipment because of their low density, high porosity, low thermal conductivity, good thermal insulation and certain compressive strength. RS lightweight fire bricks for sale with high quality and lower price, Email to US for quick quote!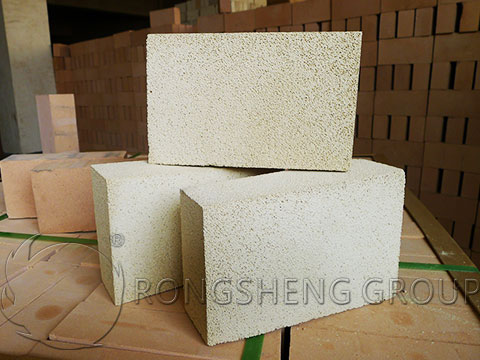 Lightweight Fire Brick Classification and Characteristics
Lightweight fire brick, according to the raw materials used, can be divided into mullite, siliceous, aluminum and clay. Lightweight fire brick, also known as lightweight insulating firebrick, is due to the large number of pores (including closed and open pores) in the fire brick. Lightweight insulating fire bricks have low compressive strength, poor slag resistance, poor thermal shock resistance, and cannot be in direct contact with glass or flame.
Lightweight Mullite Insulation Brick
Lightweight mullite insulation brick is a lightweight fire brick, made of mullite as the main raw material. The mullite heat-insulating brick is resistant to high temperature, high strength, low thermal conductivity and can directly contact the flame, and is suitable for the lining of various industrial furnaces.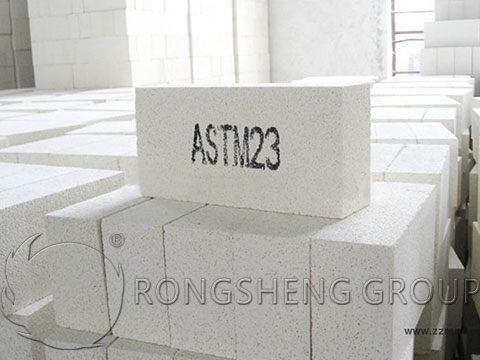 Lightweight Silicon Insulation Brick
The light-weight silicon insulating brick is made of silica as the main raw material, and this lightweight insulating firebrick product with SiO2 content of not less than 91%. The lightweight silica insulating brick has a bulk density of 0.9~1.1g/cm3, and the thermal conductivity is only half of ordinary silica brick. It has good thermal shock resistance, and its load softening start temperature can reach 1600°C, which is much higher than clay partition. Therefore, the maximum temperature of the silicon insulation brick can reach 1550 °C. Does not shrink at high temperatures, and even has a slight expansion.
Lightweight Alumina Insulation Brick
Lightweight alumina insulation brick is an insulated refractory product made of fused corundum, sintered alumina and industrial alumina.
Lightweight Clay Insulation Brick
Lightweight fire clay insulation bricks are made of refractory clay as the main raw material, and the Al2O3 content is 30%~48% of insulating lightweight fire bricks. The refractory clay, the floating beads, the refractory clay clinker are used as raw materials, the binder and the sawdust are mixed, and the product having a bulk density of 0.3 to 1.5 g/cm 3 is obtained by mixing, forming, drying and firing. The production of lightweight clay insulation bricks accounts for more than half of the total output of insulated refractory bricks.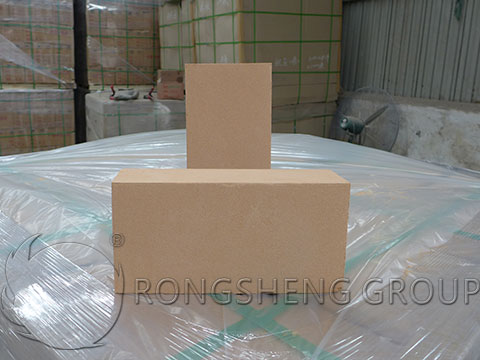 Advantages of Using Lightweight Fire Bricks
The heat storage loss of industrial kiln masonry and the heat loss on the surface of the furnace body generally account for 24 to 45% of fuel consumption. The use of lightweight fire brick with low thermal conductivity and low heat capacity as the structural material of the furnace can save fuel consumption. At the same time, because the furnace can be heated and cooled rapidly, the production efficiency of the equipment can be improved; the weight of the furnace can be reduced, and the furnace can be simplified. Construction, improve product quality, reduce ambient temperature, and improve working conditions.
Considerations for Using lightweight fire brick
Lightweight Fire Brick has large porosity and loose structure, and generally cannot be used for direct contact with molten slag and liquid metal;
The mechanical strength is low and cannot be used for load-bearing structures;
The wear resistance is very poor, it is not suitable for the parts that are in contact with the charge and the wear is serious.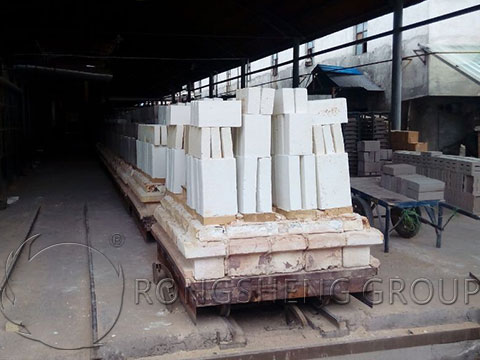 RS Lightweight Fire Bricks Supplier
RS is one of the lightweight fire brick manufacturer. We have an advanced refractory brick production line and a strong technical support team. RS Kiln Refractory not only can we provide customers with high quality lightweight refractory brick products, but also can customize refractory brick products according to customers' conditions. If you are looking for lightweight refractory bricks, please contact us and we will get back to you as soon as possible.
Leave Your Requirements on RS Kiln Refractory Bricks And Castable Materials! We Will Reply You In 12 Hours!: