Medium Duty Firebrick For Sale in Rongsheng Refractory is a kind of aluminosilicate refractory product with over 48% aluminum oxide (Al2O3) content. Medium Duty Firebrick is manufactured by dry pressed with raw material of high quality bauxite and burned under tunnel kiln. Medium Duty Firebrick has features of accurate dimension and high strength to fit the need for building all kinds of linings of kiln and furnace. Medium Duty Firebrick is the best type of firebrick that can be used in firing layer and oven.
Buy medium duty firebrick is very difficult to choose which one is the best and which one can be used where and for what purpose.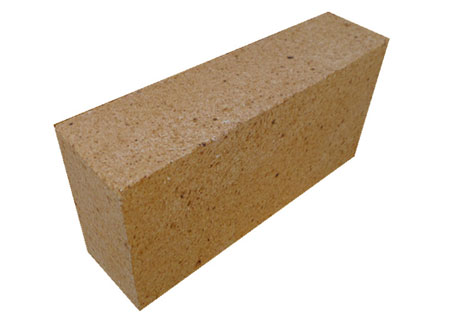 Description for Medium Duty Firebrick For Sale
Medium Duty Firebrick for sale contains about 50% silica and 35% silica content. Medium duty firebrick has low thermal conductivity that can be able to save energy, which are usually used in position where there is extreme mechanical erosion or super high temperature like inside of  furnace.
Features of Medium Duty Firebrick For Sale
Refractoriness is 1580~1750°C
Refractoriness under load is 1250~1450°C
Service temperature is less than 1350°C
Low linear expansion coefficients
Good thermal shock resistance
Strong ability to resist acid slag erosion
Low high temperature creep rate
High mechanical strength
Good bulk density stability at high temperature
Good spalling resistance and wear resistance
Application Of Medium Duty Firebrick For Sale
Iron and steel melting industry
Blast furnace, hot blast stove, hot metal ladle, steel ladle, tundish, heating furnace, soaking pit furnace, heat treatment furnace, refining furnace, reheating furnace, metal mixer furnace, cupola furnace and etc.
Non-ferrous Metal industry
Smelting furnace, reverberatory furnace and etc.
Building materials industry
Cement kiln, glass kiln, ceramic kiln, lime kilns, kiln car, tunnel kiln, and rotary kiln and etc.
Energy and Incineration
Coke oven, general boiler, power generation boiler, circulating fluidized bed boiler, electric furnace, carbon roasting furnace, waste incinerators
Others
Petrochemical industry furnace, etc.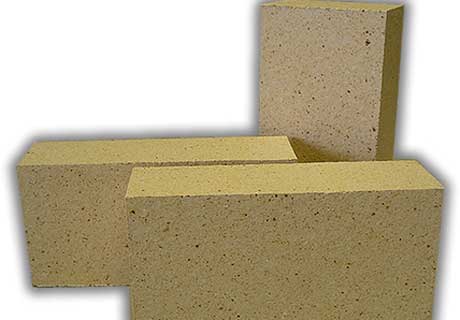 Technical Index Of Medium Duty Firebrick For Sale
Item/Index
Unit
Medium Duty Firebrick for Sale
Al2O3
%
≥42
≥40
≥36
Refractoriness
℃
≥1750
≥1730
≥1690
Apparent porosity
%
≤24
≤24
≤26
Cold crushing strength
Mpa
≥29.4
≥24.5
≥19.6
Refractoriness under load
℃
≥1400
1350
≥1300
Reheating linear change
%
0~-0.4

(1450℃, 2h)

0~-0.3

(1350℃, 2h)

0~-0.5

(1350℃, 2h)
Manufacturing Process Of Medium Duty Firebrick For Sale
Medium Duty Firebrick for sale has 30%-48% Al2O3 content, 50%-65% SiO2 content and a small number of alkali metals, alkaline earthmetal oxides such as TiO2, Fe2O3 etc. Its mineral composition is usually mullite, quartz and glass phase. Medium Duty Firebrick is made by flint clay clinker and binder, through Crushing, Mixing, Shaping, Drying and high temperature sintering.
About Firebrick
Fire brick is a kind of shaped refractory material that is used to build all kinds of linings of furnace, stove and kiln at high temperature withstanding variety of physical shock and chemical erosion. Refractory brick are also called refractory blocks with all kinds of shapes can be customized according to customers' special requirement based on Rongsheng Refractory professional engineers and advanced high heat refractory manufacturing process technology.
Classification of Firebrick
There are different types of firebricks:
Standard Firebrick
Standard Firebrick is widely used in various kilns because of its low price and general manufacturing process. Standard Firebrick is fired in down draft kiln and tunnel kiln and its general sintering temperature is 1360~1480 ℃.
Medium Duty Firebrick
Medium Duty Firebrick needs to fit into each. If the bricks appear curve or have a very bad shape, there will be a gap on the firing layer and also some spaces between the firebricks.
Super Duty Firebrick
High Duty Firebrick contains high alumina content, which is designed and manufactured for super high heat and high duty applications such as furnaces to withdraw very strong physicochemical erosion.
Medium Duty Firebrick For Sale Supplier
Buy High Quality Medium Duty Firebrick For Sale From Rongsheng Kiln Refractory Materials Supplier At Low Cost To Build Kiln & Furnace Linings With High Mechanical Strength And Good thermal shock resistance.
Leave Your Requirements on RS Kiln Refractory Bricks And Castable Materials! We Will Reply You In 12 Hours!: