Castable Refractory, a kind of monolithic refractory, is mixture powdery granular materials made of multiple filler or aggregate and one or multiple binding agent. Add one or multipe liquid to mix well when using castable refractory material. As one of cheap refractories for sale in RS Refractory Manufacturer, it has various properties of high wear resistance, high heat resistance and strong resistance to slag erosion, and is mainly used for metallurgical industry kiln.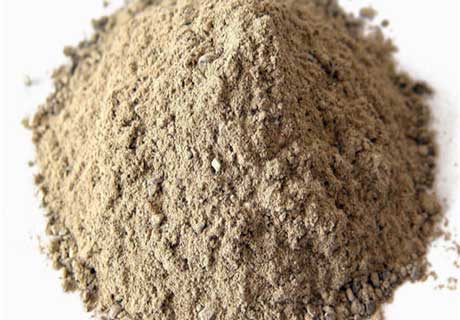 Description for Castable
Castable materials should be match mixed with one or multiple liquid uniformly when use. Castable refractory material has stronger liquidity and plasticity.
This refractory material castable has numerous in varieties, of which main products include low cement, ultra low cement and non-cement castable. Combine resource condition and choose and use high quality raw materials and special filler to improve the basic composition, adopt fiber to strengthen castables and self-liquid refractory and use all kinds of addition agent to improve refractory material castable properties. Besides, develop specific castable used for iron tap channel and molten steel ladle lining and special function castable with fuction of wear resistance, acid resistant, alkali-resisting, high-strength heat insulation and high-strength thermal conductivity.
Castable Refractory Properties
Integrality, liquidity and plasticity.
Numerous in varieties.
Convenient for furnace repair.
Easy to match mix and construct.
High wear resistance.
High temperature resistance.
High resistance to molten iron, molten steel and slag.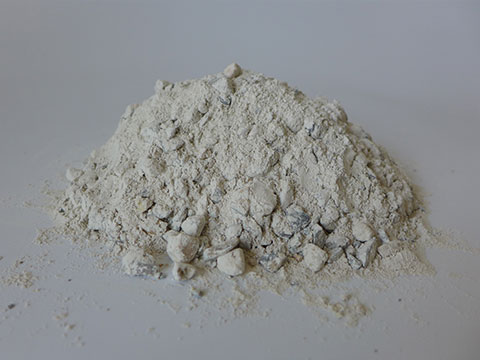 Application of Castable Refractory
Castable material is mainly used in Metallurgical industry kiln, Petroleum, chemical industry, building materials, electrical and mechanical industrial kiln and Thermal equipment.
This refractory materials are wildly used and produced to build all kinds of heating furnace lings.
Some high quality variety also can be used for steel-melting furnace. Such as aluminate cement refractory material castable can be widely used for thermal equipments of heating furnace and other furnaces without slag and acid and alkali erosion.
Use castables that made of high quality granula and powdery which combined low calcium and purity high alumina cement with high alumina content and well sintered for the position of pouring lining, molten steel ladle, furnace stack and iron runner which is bearing the erosion of high temperature, molten iron, molten steel and slag.
Phosphate refractory castable is not only used widely in heating furnace and soaking pit, but also can be used in coke oven and cement kiln. Use high quality phosphate castable to repair the position which directly touched by slag and molten metal in the metallurgical furnace. It can also to protect the position that works in the common temperature but bears strong friction erosion.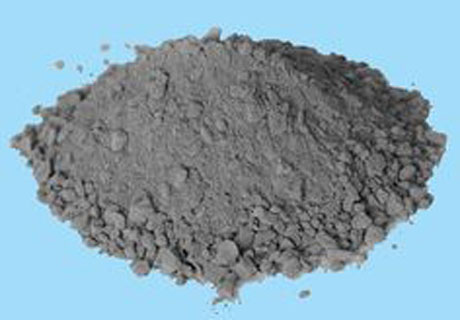 Castable Refractory Specifications
Alkali-resistant light weight castable
Production Grade
Type/Index
Alkali resistance (the lower class)
Drying at 110℃ bulk density Kg/m3
Modulus of rupture Mpa
Pressure strength Mpa
Test temperature of no exceed 1% of 3h constant temperature linear change
Drying at 110℃
After sintered at 1000℃
Drying at 110℃
After sintered at 1000℃
High-Class
Q-12D
Class I
1650
4.0
3.5
35
30
1200
Q-13D
Class I
1700
4.0
3.5
40
35
1300
First-Class
Q-12
Class II
1800
2.5
—
25
—
1200
Q-13
Class II
1650
3.0
—
30
—
1300
Zircon ramming mater materials
Item/Index
Al2O3
ZrO2
SiO2
Fe2O3
Refractoriness
Apparent Porosity
Bulk Density
Crushing Strength
≥ %
≥ %
≤ %
≤ %
≥ ℃
≤ %
≥ g/cm3
≥ MPa
RZS-60
—
60
38
0.5
1770
20
3.40
50
RZS-64
—
64
34
0.4
1790
20
3.45
50
RAZS-32
48
32
17
0.5
1750
20
3.00
50
Castable Refractory Recipe
Rongsheng Refractory Factory has been manufacturing unshaped refractory material for more than 20 years. We have many experiences to make the BEST refractory mortar castable according to our own castable refractory recipe. By volume, it is 3:3:4 for cement:perlite:silica sand, which is mixed together thoroughly, then combined with 4 parts fireclay. The dry ingredients are then moistened to the texture of "stiff cookie dough," packed into a form, and allowed to dry thoroughly before bake-out. High castable refractory density make the good thermal shock resistacne for furnace lining application.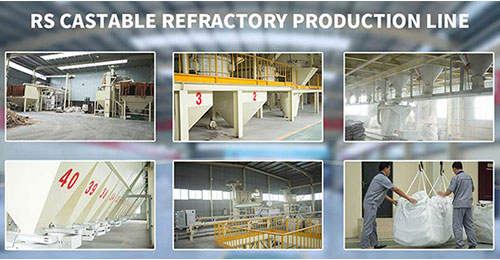 High Temperature Castable Refractory Manufacturer
Buy CHEAP unshaped refractory material from RS Refractory Group Manufacturer & Supplier, you will enjoy the better quality refractory products and lower refractory mortar PRICE. We have professional sales team and engineers to not only satisfy you on refractory density, but also on the before-sale and after-sale service. We produce CHEAP high strength wear-resistance refractory cement, castable insulating refractory, castable refractory cement 3000 degree and so on! Any need or interest for our cheap unshaped refractory material products? Please Contact Us for Favourable Price!
Leave Your Requirements on RS Kiln Refractory Bricks And Castable Materials! We Will Reply You In 12 Hours!: