Zhengzhou Rongsheng Kiln Refractory Materials Co., Ltd., built-in 90 times of the last century, has the independent management right to input and output, which is located at the feet of Songshan Mountain in the hinterland of the Central Plains, in the middle of the Zhengshao highway of Xinmi city, and close to the two trunk railway of Longhai and Jingguang resulting the convenient traffic and abundant good resources that provide the advantageous natural endowment for the production of refractory materials.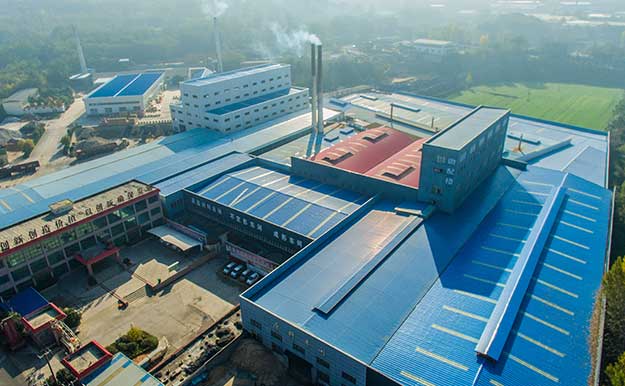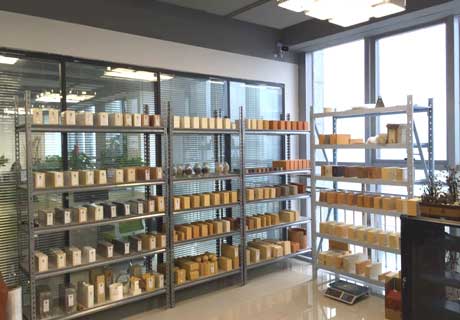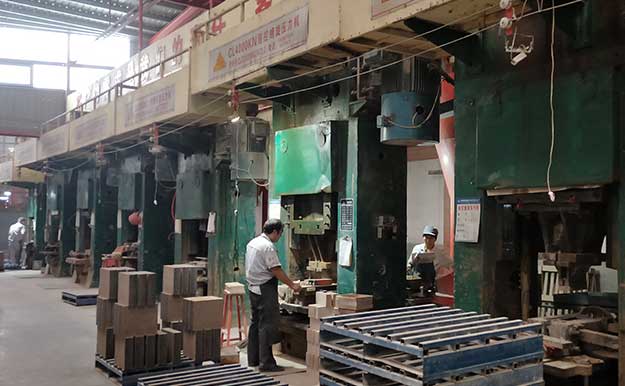 After 20 years' development, Rongsheng has become the comprehensive enterprise of refractory for the industry of metallurgy, building materials, power, and petrochemistry. Rongsheng Refractory has over 10 years' history in the production of refractory materials, which is a member enterprise of China Henan Refractory Industry Association. Since the restructuring in the years of 1992, we have kept a long time technical cooperation with the metallurgy department and Luoyang refractory materials research institute that we have a strong technical force, advanced production process, good machine equipment, and complete check methods.
Rongsheng Refractory is mainly engaged in producing all types of high alumina brick, fireclay brick, low creep, and high-alumina brick, high alumina ball, corundum brick, light-weight heat-insulation brick, magnesia carbon brick, all kinds of refractory wash for kiln masonry, all kinds and various textures of materials of unshaped refractory for smelt and steelmaking. Customize and produce shaped and unshaped refractory according to the general standard and customers' special requirements.

Advantage of Rongsheng
There are 160 staff in Rongsheng Company, of which 12 is a senior professional technician. The annual production capacity is up to 60000 tons. There are light and heavyweight materials production lines and all kinds of a complete production, testing, and check equipment, of which there are 10 series shaped press machine that from 400 tons to 1000 tons and two hyperthermia tunnel kilns whose length are 148m and 118m.
Rongsheng Refractory has established a complete quality system and conducted quality control through the whole staff and process from raw materials, production, check, and various parts strictly according to ISO9001 standard and with the professional checker at each level to take good product and service as the top goal.
Rongsheng Refractory has professional sales and after-sale service team that provide customers all-around service about product application, construction installation and operation technology training, etc. Now we have established a cooperation relationship with many sciences and research units and our products have been sold to Thailand, UAE, Turkey, Kuwait, South Africa, Malaysia, Vietnam, Netherlands, Philippines, Singapore, Egypt, Russia, etc.

Corporate Culture of Rongsheng
Rongsheng Refractory believes that quality coming from preciseness and insisting and provides excellent products through the unyielding creative spirit to create a high quality life.
Company Vision: Create Rongsheng a long history and be the leader of internet refractory enterprise.
Company Mission: maximize customers' benefit and welfare with all our forces.
Company Spirit: Challenge is a kind of courage, the struggle is a kind of spirit,
Self-examination is a kind of growth, success is our belief.
Company Belief: No conditions, no excuses, no impossible.
Company Style: Conscientiously and high-efficient, keep promises.
Development Concept: Take quality as the base and innovation as the spirit.
Management Principle: Keep Quality with responsibility and Serve customers with sincerity.

Rongsheng Refractory insists on pursuing the management idea of "honest, courtesy, innovation and professionalism" as the purpose, taking the "low price for better quality" as the foundation of enterprise development and creating "Rongsheng Brand" as the enterprise strategic goal. And Rongsheng provides satisfying, timely, and efficient service for customers based on scientific management processes, complete customer information management systems, and abundant product types.
Leave Your Requirements on RS Kiln Refractory Bricks And Castable Materials! We Will Reply You In 12 Hours!: