At present, there are more than 200 types of garbage incinerator equipment used around the world. Among them, there are four main types of representative waste incinerators, namely circulating fluidized bed incinerators (including RDF incinerators), rotary kiln incinerators, grate-type incinerators, and garbage pyrolysis gasification incinerators (CAO). Waste Incineration Furnace Refractories. The working temperature of garbage incinerators generally does not exceed 1400 ℃, but the complex working environment requires high-quality refractory lining, and the demand is also increasing.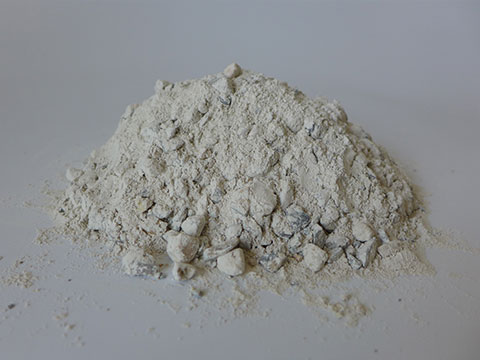 Unshaped Refractory Castable Material for Waste Incineration Furnace
Increasingly, the treatment of garbage or waste is an important measure for purifying the environment. The refractory materials used in the refractory lining of the waste incinerator will be different. Monolithic Refractories materials are used in a certain space combustion fluidized bed furnace, the life of the lining is more than 4 years, and good economic and social benefits are obtained.
Physical and Chemical Indexes of Unshaped Refractory Materials used in Waste Incineration Furnace
Name
Refractory Castables
Gunning Mix
Material
Low Cement High Alumina
Corundum
Silicon Carbide-Alumina
Brand
Chemical Composition / %
Al2O3,≥
48
60
45
80
42
8
10
SiC,≥
48
80
80
SiO2,≤
44
33
48
8
6
3
CaO,≤
2.5
2.5
2.5
Bulk Density / g﹒cm-3, ≥
2.40
2.68
2.35
2.90
2.20
2.50
2.50
Crushing Strength / MPa, ≥
110℃
50
70
55
75
45
60
25
1400℃
60
80
80
85
29(1200℃)
80(1200℃)
70
Firing linear change

/ %

1400℃
±0.5
±0.5
±0.5
±0.4
±0.4

(1200℃)

±0.4

(1200℃)

±1.0
Application
LR-LGL1      Wall and roof of the combustion chamber, non-tuyere of second

combustion chamber

LR-LGL2      First combustion chamber bottom, throat, burner and tuyere of the second combustion chamber
LR-LGL3     Rubbish container, etc
LR-LGY       Feeder spout and furnace grate dry impact zone
LR-LSCL1     Upper and buffer of back wall and sidewall
LR-LSCL2     Impact zone of discharging combustion gas
LR-LPT       Furnace wall, etc
Package: 25kg/bag
Attention: waterproof and moisture-proof; do not use if agglomerates.
Waste Incineration Furnace Refractories for the Second Combustion Chamber
Whether it is industrial waste or household waste, they will emit smoke after the incineration process. The smoke that is not completely decomposed contains dioxin. The reason why the waste incinerator is equipped with a secondary combustion chamber is to ensure that the flue gas stays at a sufficient temperature for a certain period of time. Therefore, the dioxins and other substances in the flue gas can be effectively decomposed to achieve the purpose of environmental protection.
In order to make the flue gas fully mixed with the secondary air supply, the secondary combustion chamber adopts a high secondary airspeed and is arranged downwards with different heights in the circumferential direction. The secondary air forms an imaginary circle in the center of the second combustion chamber, and the flue gas spirally rises under the influence of the secondary air, and the flow path of the flue gas flows is extended, which makes the furnace space of the second combustion chamber fully utilized. The residence time of the flue gas in the second combustion chamber is extended, and the flue gas residence time is 3.5s, so that the harmful substances in the flue gas are completely decomposed.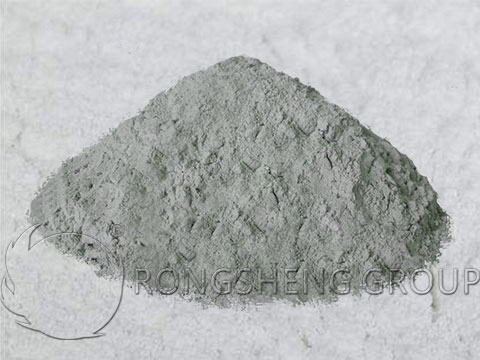 Requirements for the selection of refractory materials in the second combustion chamber:
Refractory materials for waste incinerators must be resistant to high temperatures.
Refractory materials for the lining of waste incinerators must have high-temperature strength, high temperature wears resistance, high-temperature volume stability, and high-temperature insulation.
Pouring materials, refractory plastics, ramming mass materials, and other unshaped refractory materials for waste incinerators must have good constructability.
RS Refractory Material Manufacturer
Rongsheng is a refractory material manufacturer with more than 10 years of production and sales experience. Rongsheng's refractory products have been used in thermal equipment projects in more than 60 countries around the world. Such as Malaysia, South Africa, India, Indonesia, Pakistan, Netherlands, Kuwait, Kenya, Russia, United States, etc. If your waste incinerator project needs to purchase refractory products, please leave your specific requirements in the table below. We will provide you with high-quality refractory service. RS looks forward to having cooperation with you.
Leave Your Requirements on RS Kiln Refractory Bricks And Castable Materials! We Will Reply You In 12 Hours!: