High-strength Wear-resistant Castables are composed of high-strength aggregates and powdered mineral additives. The optimized formula design has the minimum wear resistance, high strength, arbitrary shape controllability, strong integrity, simple construction, and good construction performance. Due to the addition of high-molecular polymers, the base concrete is firmly bonded. High-strength wear-resistant castables are cheap, and are the preferred material for construction sites that require wear resistance by the RS Refractory Construction and Installation.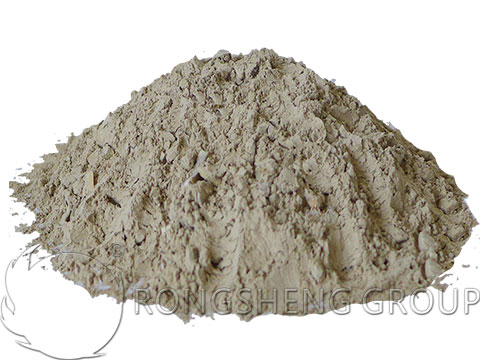 High Aluminum Refractory Castable
High-strength Index  ★★★★
High-aluminum refractory castable is made of high-aluminum aggregate, high-aluminum fine powder, and micro-silica powder through reasonable grading, plus water reducing agent, and combined with high-alumina cement. It has good high temperature performance and is widely used in hardware, smelting, chemical, non-ferrous metals and other industries.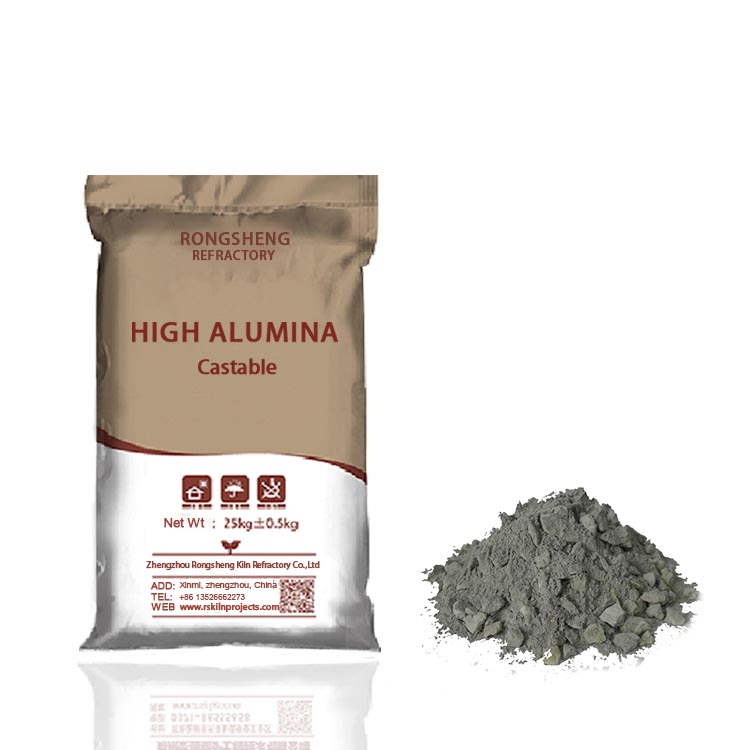 Corundum wearable castable
High-strength index  ★★★★★★★
Corundum wear-resistant castables are high-alumina aggregates, corundum, α-alumina micropowder, and appropriate amounts of explosion-proof fibers. Through reasonable grading, pure wear-resistant aluminate cement is used. Corundum abrasion-resistant castables have the following materials: high strength, good abrasion resistance, thermal shock resistance, and good erosion resistance.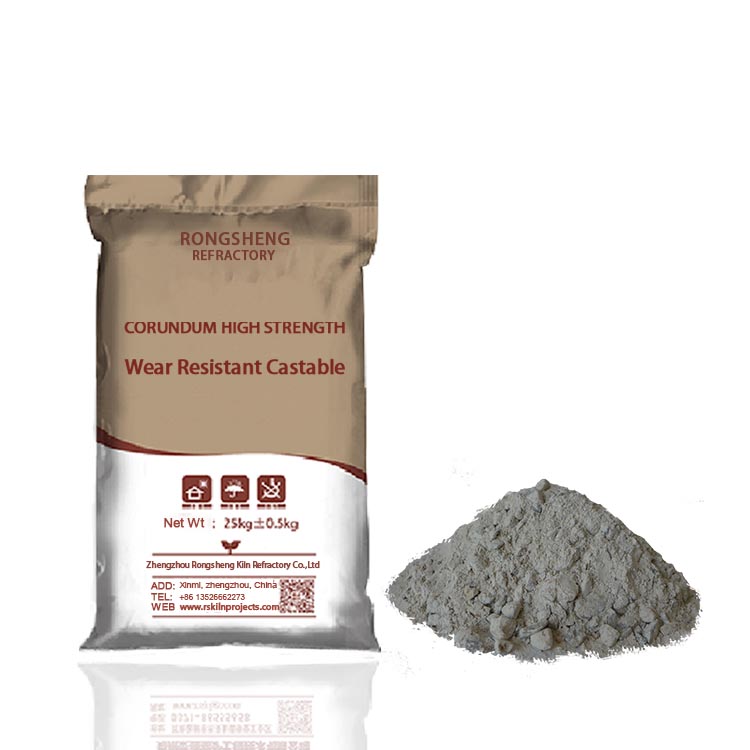 RS High-strength Wear-resistant Castables Factory
Rongsheng refractory manufacturer has more than ten years of production and sales experience. And has an independent refractory castable production workshop. Multiple production lines in the workshop can produce 150 tons per day at the same time. If you need to buy refractory castables, or need construction and installation of refractory castables, please contact us. We can provide you with high quality High-strength Wear-resistant Castables, High Aluminum Refractory Castable, Corundum wearable castable products and refractory construction and installation instructions.
Leave Your Requirements on RS Kiln Refractory Bricks And Castable Materials! We Will Reply You In 12 Hours!: